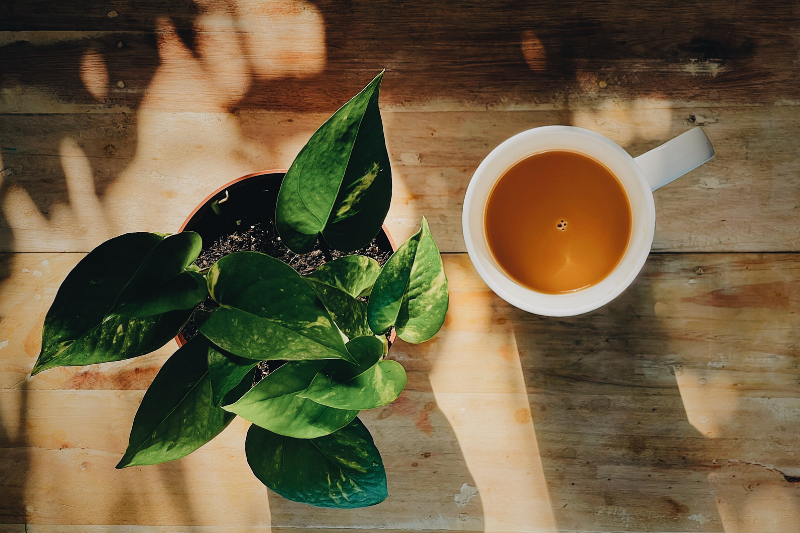 As a small business we carefully source our wonderful range of teas from respected merchants. We have always been confident that we will receive continuous high quality leaves and regular supplies. However, recent media coverage has reported that tea harvests are becoming increasingly impacted by climate change.
In the UK we drink approximately 100 million cups of tea a day. To say that we enjoy a brew is a bit of an understatement. So, when we read that our beloved beverage is under threat, it is important to understand why.
English Breakfast Tea, Irish Breakfast Tea and Afternoon Tea are what most people consume as the standard everyday cuppa. These are blends of black teas, much of which is sourced from Assam, Sri Lanka and Kenya (the world's biggest exporter of tea). These three regions, as well as China are starting to lose the battle against heavier rainfall, rising temperatures, and erratic weather conditions.

According to a recent report by Christian Aid, East Africa's tea production will be greatly reduced in the coming years due to climate change. The Charity predicts that tea production in optimal regions could fall by as much as 26% by 2050, and 39% in the average growing areas.
To the other extreme, areas such as Assam and Sri Lanka are experiencing prolonged droughts. This can encourage insects and pests, as well as shifting the timing of seasons. Ultimately the result is noticeably lower crop productions.
Sadly, it is not only the quantities (or yields) of tea that will be impacted, but the taste and moreover the health benefits. Flooding within tea estates effects the delicate compounds in tea, which diminishes the quality and nuances of flavour. When the tea plants become water-logged 'secondary metabolites' are diluted which in turn, lowers their immune-boosting and anti-oxidant properties. Kat Kramer (Climate Policy lead at Christian Aid) compares this to a recipe in which herbs and spices are removed, stating that "you will not get the same richness of flavour". So, unfortunately, we can assume that our daily brew will start to change in the coming years.
We should also consider how this these conditions are impacting people as well as the planet. Younger generations of tea harvesters are looking elsewhere for secure incomes. With such unpredictable conditions, jobs and livelihoods are at stake.
Put the kettle on, I feel depressed….

Hold on, hold on - all is not lost!. World leaders are not viewing climate change as a 'storm in a teacup'. Under the International Paris Agreement, 196 Nations have committed to try and limit global warming to 1.5°C, which is above pre-industrial levels. At the Earth Summit last month, hosted by US President Joe Biden, Countries reaffirmed this promise.
While we are recovering from a global pandemic it would be reasonable to expect that progress would be stunted, but experts have described 2021 as a 'super year' for tackling climate, bio-diversity and environmental issues.

In the meantime, we at The Teapot are reflecting on our own carbon footprint and trying to improve things. We will be introducing bio-degradable bags this year, in addition to our recyclable packing and postage material. We have also started using Royal Mail for fulfilment whenever possible, as we have learnt that they are the most carbon conscious delivery option.
This is a work in progress and there is always so much more to improve on, but as playwright Arthur Wing Panero wrote, 'Where there's teas, there's hope'.